(The Bike Project)
This is a uni project inspires by the exhibition at the House of Illustration, London, which is about exploring the concept of reportage illustration. After several times of visiting and chatting with more people not only the volunteers over there but also meeting the refugees, I was able to document the atmosphere by my illustration.
(Being selected to post on House of Illustration's Instagram.)
As a student being in London, I understood the expense on public transportation could be a huge burden and also need to take care of the daily expense so I could not imagine how hard it would be for the refugee to survive under those pressures. Since I found "the Bike Project", I realised supplying the bike to solve refugees' travel problems was a brilliant idea instead of just donating the money and thought money would help them overcome the difficulty and felt connected to their concept.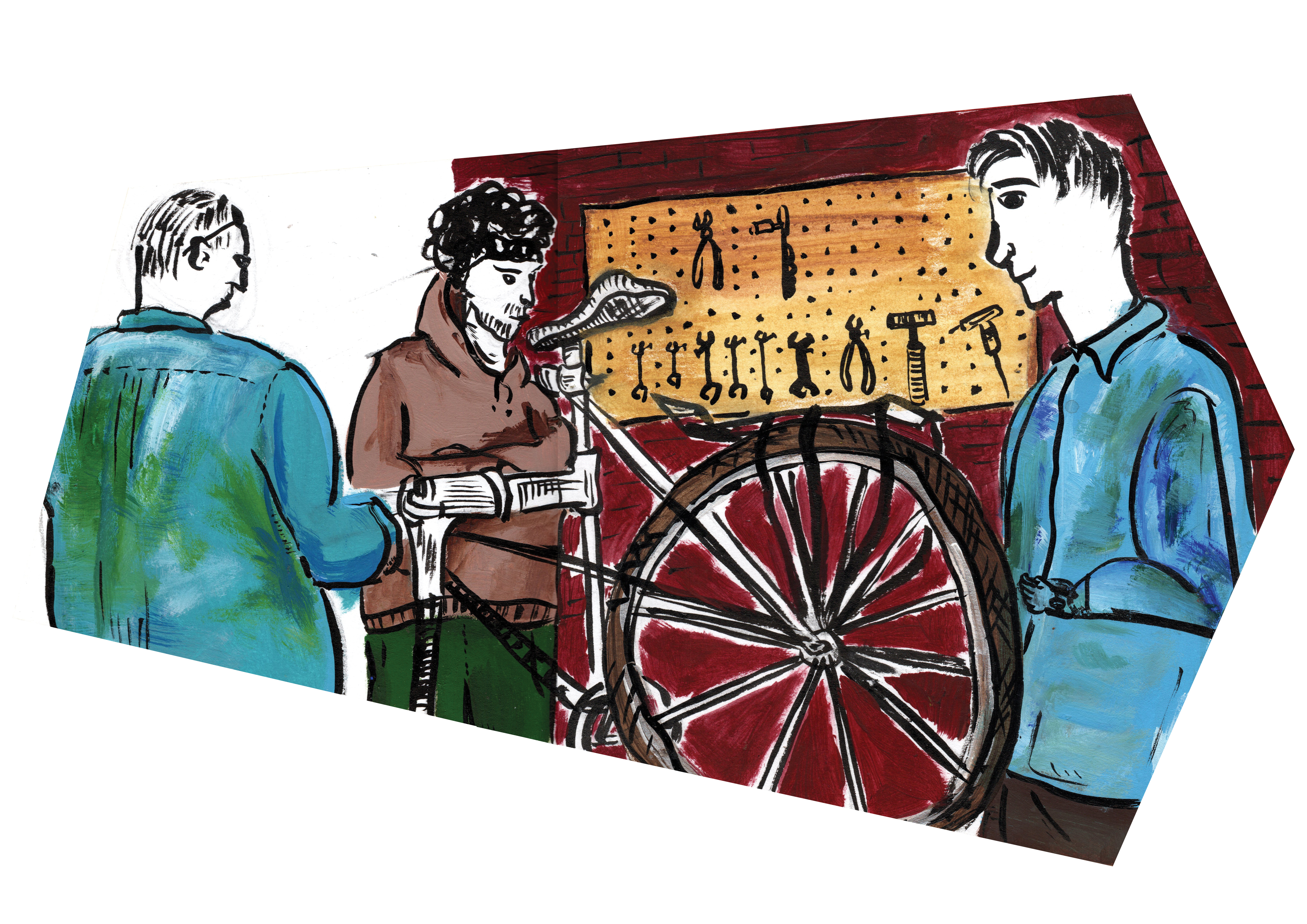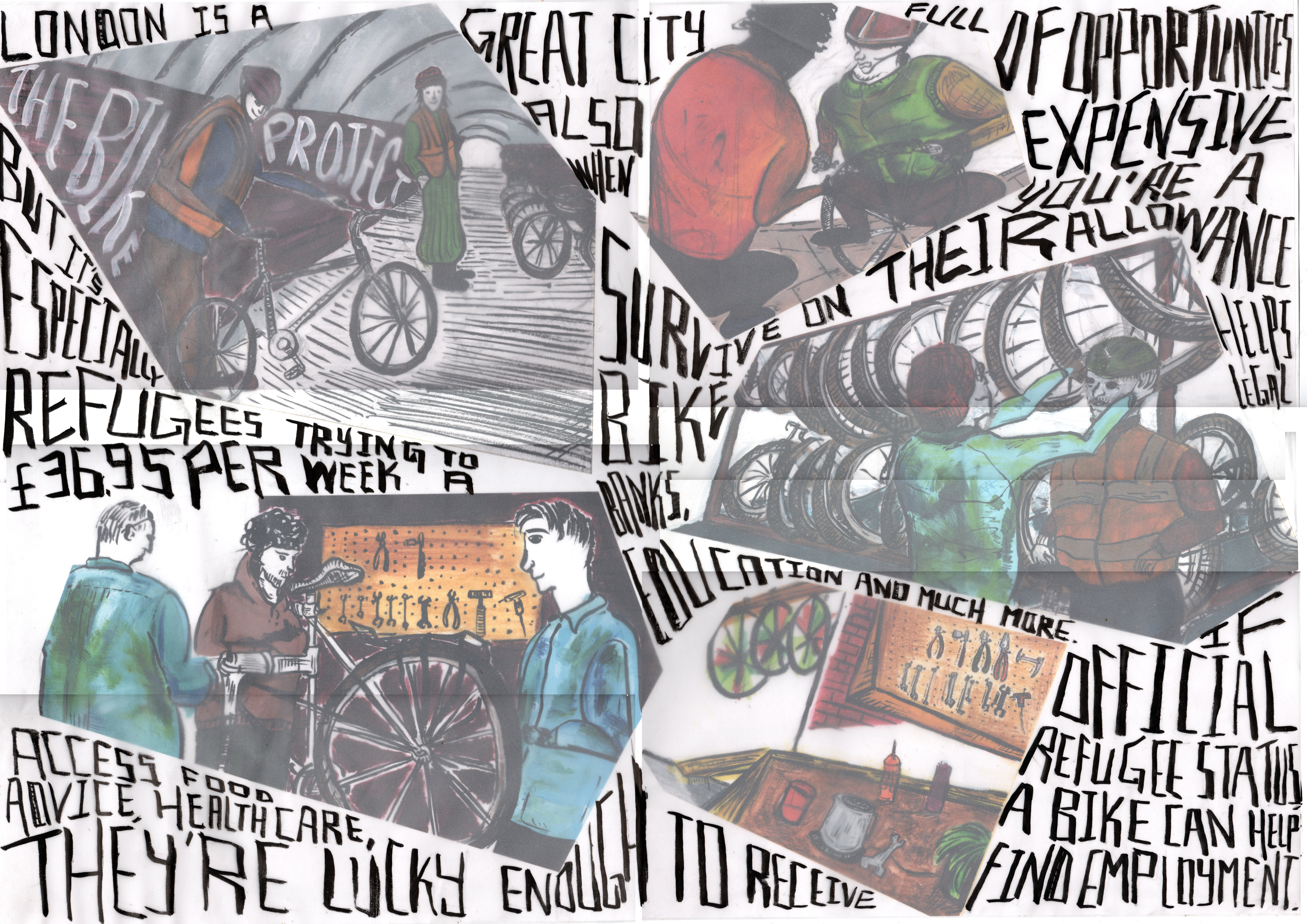 (Click to see more detail pictures.)